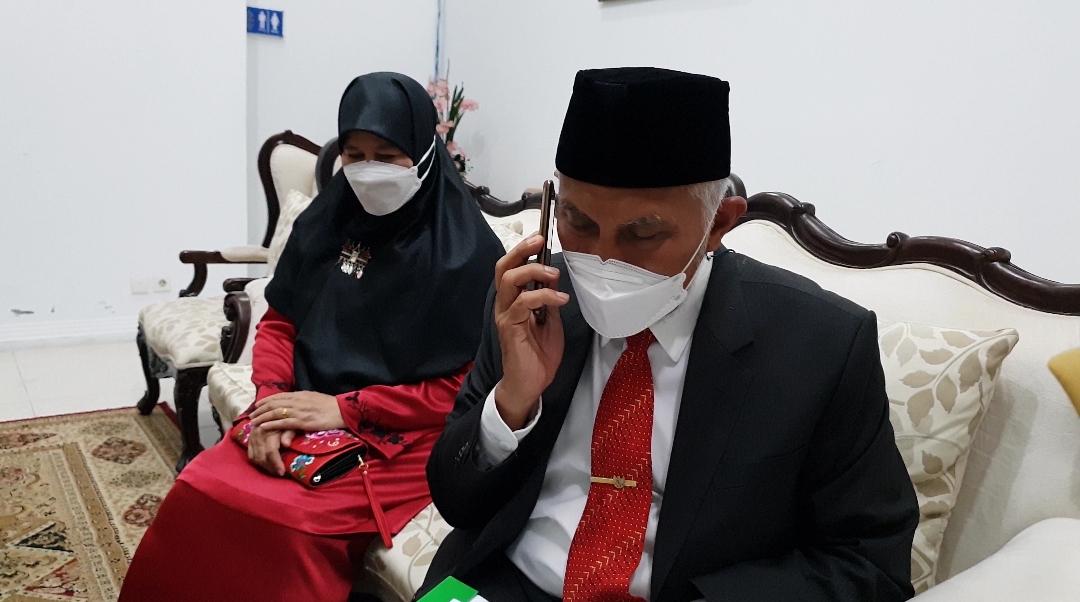 Headlines
Dedi Oscar Adams (COMMUNICATION AND INFORMATION DEPARTMENT)
1 hour ago
---
The Governor of West Sumatra, Buya Mahyeldi, conveyed his moral support to the former Deputy Governor of West Sumatra, Nasrul Abit, so that he could recover soon after being confirmed as having COVID-19, Monday (23/8/2021)
By telephone, Buya Mahyeldi directly contacted the General Director of the Central General Hospital (RSUP) M. Djamil Dr. dr. Dovy Djanas asked Mr. Nasrul Abit's condition.
"How is the progress (news) of Mr. NA?" asked Buya.
"Now Buya's ventilator. Use medicine for blood pressure to normalize. We'll keep an eye on it. Please pray for Buya," said Dovy.
"Please, give him some serious attention, doctor," Mahyeldi asked.
Dovy added that his party has also formed a special team and will report any developments that occur to the governor.
"Yes, I pray for Mr. NA that he will recover quickly and be able to carry out his activities again as usual," said Buya Mahyeldi, at the governorate.
Ummi Harneli also contacted Nasrul Abit's wife, Ibu Wartawati to encourage him.
"How are you, Mr. Ati? Yes, Ma'am, We pray for the best for you together. Hopefully, you will recover soon, Ms. Wati," said Ummi Harneli.
Previously, news of Nasril Abit being exposed to COVID-19 circulated on social media Monday (23/8) afternoon. It was said that he was being treated at the ICU at M.Djamil Hospital, Padang. (Prayer/MMC)
West Sumatra Discominfotik