NASIONALXPOS.CO.ID KALIANDA – The Regent of South Lampung, H. Nanang Ermanto with the Head of the PKK Mobilization Team Hj. Winarni harvested melons at the Education Garden in the area of ​​the local regent's official residence, Wednesday (18/8/2021).
Also present were the Regional Secretary of Thamrin Regency along with a number of key officials and the Head of OPD within the South Lampung Regency Government (Pemkab).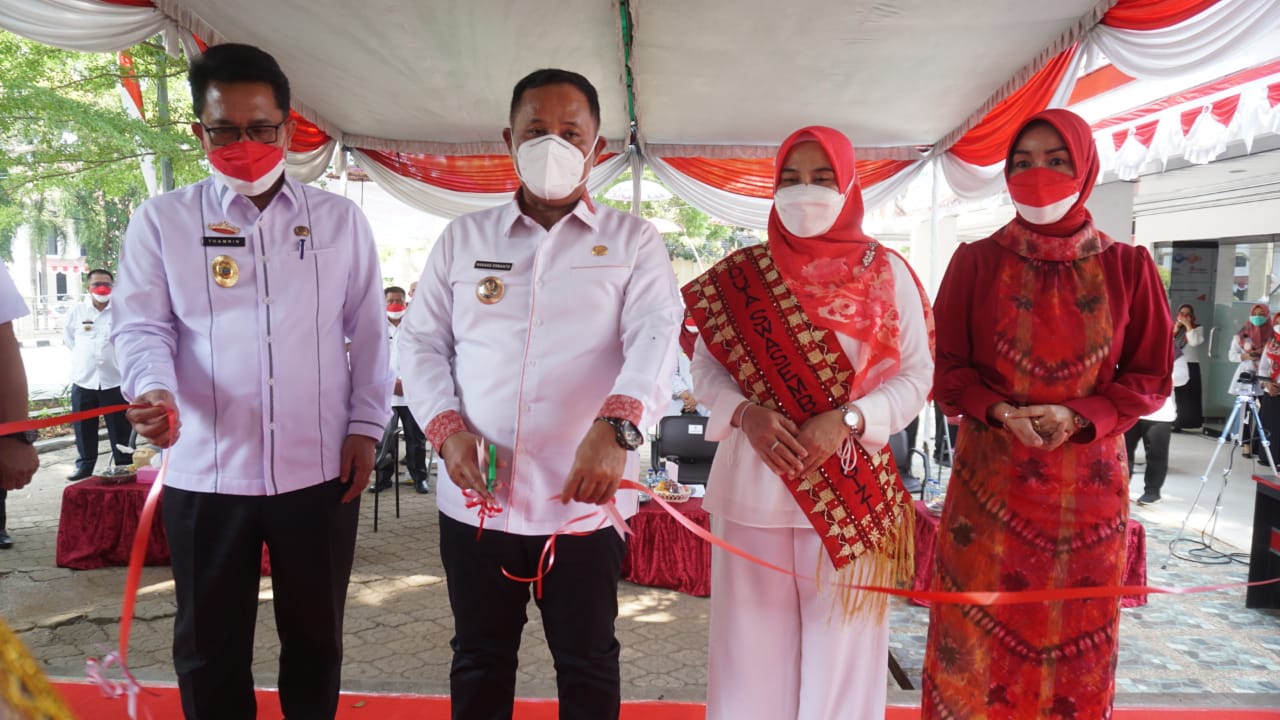 Even though in the midst of the Covid-19 pandemic, the Fruit Education Garden created by the South Lampung Regent is still productive in producing fruit, such as melons and watermelons.
Apart from being a pilot garden, the existence of the Education Garden is expected to be an inspiration for residents, especially farmers in South Lampung Regency.
"Today, still in the atmosphere of the 76th Indonesian Independence Day, we are harvesting melons again. This (fruit) is real, not a patch. The results from the Education Garden, the official residence of the South Lampung Regent," said Regent Nanang Ermanto during the melon harvest.
Meanwhile, the Head of the Horticultural and Plantation Service of South Lampung Regency, Bibit Purwanto explained that the melon harvested was the Erna F1 variety with the Pearl Bumi stamp.
"This is the third harvest. So the average fruit produced weighs 3-4 kilograms. We use vacant land with an intercropping system. This garden is a model," he said.(DS).