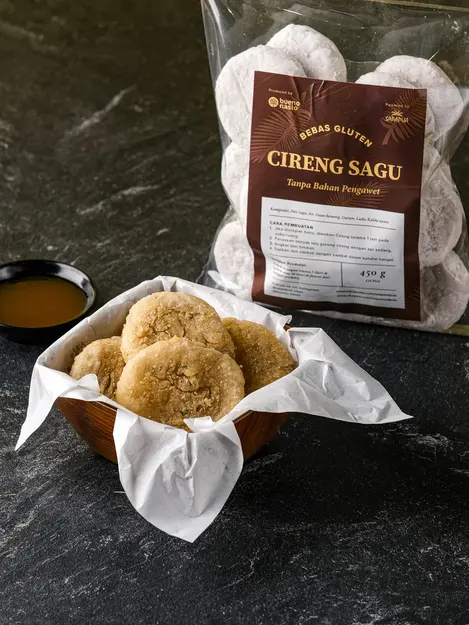 Cireng Sagu/copyright sapapua
Here is the order of how to make a delicious and fail-safe Cireng. Check it out below.
Mix 55 g of sago flour, 150 ml of water, 5 g of chopped green onion, 1 tsp of powdered broth, tsp of salt, and tsp of pepper. Mix well.
Cook until thickened on low heat.
Combine the remaining dry ingredients, stir until evenly distributed.
Mix the dry ingredients into the cireng mixture. Knead until evenly distributed.
Divide the dough into 25 grams each, then print it round and flatten it.
Fry over medium heat until cooked through.
Sago cireng is ready to be served.
So, how easy is it to make it? Good luck.