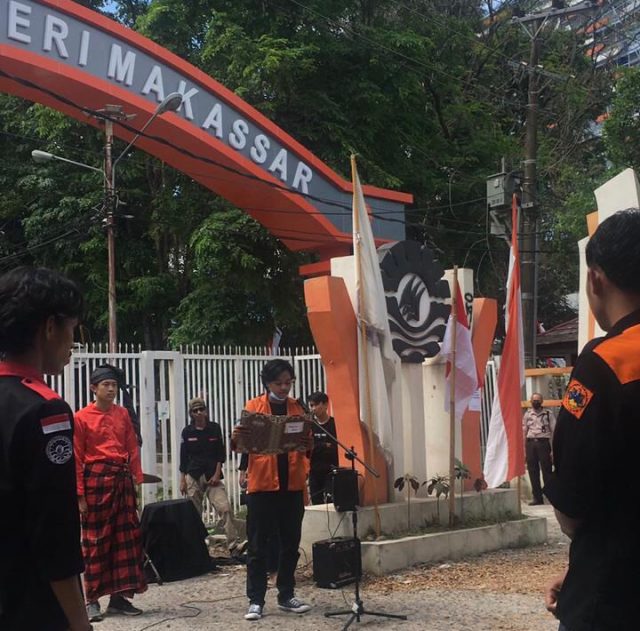 PROFESI-UNM.COM – The Student Council (LK) of the Faculty of Language and Letters (FBS) Makassar State University (UNM) ranks Indonesia's 76th independence ceremony. This ceremony was held at the entrance gate of Parangtambung campus, Tuesday (17/8).
President of BEM FBS, Amastasha said this ceremony was held to commemorate independence as well as to commemorate the services of the heroes of the proclamation of Indonesia.
"We, from LK FBS, hope that Pancasila and the 1945 Constitution will be realized as the basis of the state and the legal basis of the Unitary State of the Republic of Indonesia," he said.
Furthermore, he hopes that all the turmoil and problems that are currently happening in Indonesia can be resolved quickly.
"Recently, the turmoil that is present in Indonesia with the unrest of the Indonesian people must be heard by the government and followed up," he explained.
*Reporter: Elfira