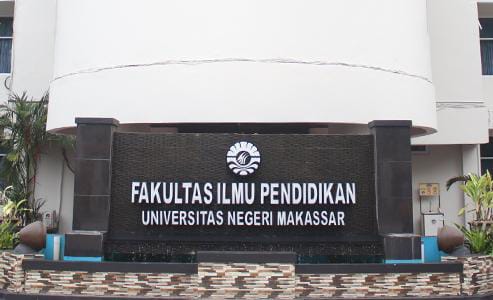 PROFESI-UNM.COM – Head of the Faculty of Education (FIP) Makassar State University (UNM) Abdul Saman issued a number of policies without the approval of the students. The Student Executive Board (BEM) FIP asked for data transparency for the sake of clarity on the applicable policies.
The President of BEM FIP, Andi Ahmad Farid, said that all policy stipulations that are in direct contact with students must involve the students themselves.
"The determination of all policies that are in direct contact with students must involve
friends in student institutions," he said.
He said that now FIP is experiencing inequality, and student organizations assume that the leadership does not know what is happening now.
"We, who represent FIP ​​students, must be together with the leadership in making policies, but there are many gaps here. A direct policy has been issued without any consideration from friends. Maybe we can assume that the leadership still doesn't know the conditions," he explained.
The President of BEM FIP also does not want to comment much on this matter because he has not studied whether this is true or not. The solution to this problem is to create a question and answer forum with FIP leaders and student organizations.
"I, as the leader of my friends at BEM, are still early. We haven't studied this yet whether this is true or not, if there is a mistake, we need to make a question and answer forum to the leadership how we can solve it," he continued.
Finally, he revealed that FIP ​​was built based on discussions, policies that were not suitable for students, responses would be given and an in-depth study was needed to obtain data and misunderstandings.
"Actually, the patterns of the FIP movement that have been built are based on dialogue first, so friends respond to any policies that are not pro-student, we research and examine them more deeply to find out which data is wrong," he concluded.
*Reporter : Resky Nurhalizah/ Editor: Sumaya Nursyahidah